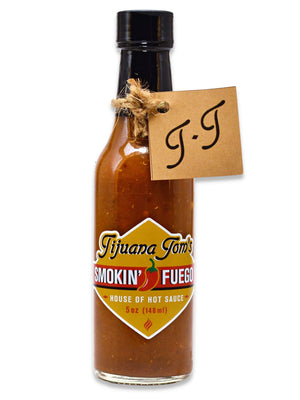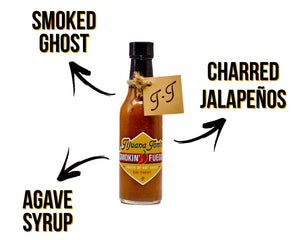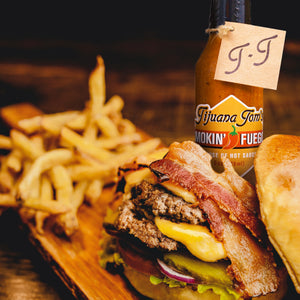 Tijuana Tom's Signature "Smokin' Fuego"
Our signature artisan hot sauce Smokin' Fuego is inspired by the heart of Mexico City with a scorching blend of charred jalapenos, smoked ghost peppers and smoked chipotle moritas. Sweetened with agave syrup, a fresh black and pink peppercorn blend and raw cocoa. This chipotle/mole sauce pairs well with proteins, tacos and rice based meals!
EXTRA HOT 🌶️🌶️🌶️🌶️
Ingredients: Jalapeno Peppers, Red Bell Peppers, Smoked Ghost Peppers, Smoked Chipotle Morita Peppers, Onion, Garlic, Organic Agave Syrup, Distilled Water, Spice & Apple Cider Vinegar.